Global Woman P.E.A.C.E. Foundation (GWPF) faces its busiest week of the year. Their 6th #walk2endfgm will take place on Saturday, October 19th, and on Friday, the 18th is their Global Woman Awards. In collaboration with the Milken Institute for Public Health at George Washington University, the Global Woman Awards hope to further awareness of female genital mutilation (FGM), while a panel of 6 explains why laws and policies are important in preventing FGM in the United States. The theme this year is "Why Laws and Policies Are Important In Preventing FGM In the U.S."
Global Woman Awards candidates are expected from various points in the U.S. They are Pennsylvania State Representative, Thomas P. Murt who was relentless in his efforts of putting forth a bill in Pennsylvania to finally have FGM criminalized in his state this year; Public Defender, Sandra Roland who, with the support of Torture Abolition and Survivors Support Coalition and the Horn of Africa Community Institute has pursued a pro bono practice representing asylum seekers who have endured female genital mutilation or political persecution; Dr. Ghada Khan, who currently serves as the Network Coordinator and Network Project Director at The United States End FGM/C Network. The Network is a group of US civil society organizations, foundations, activists, policymakers, researchers, and others committed to promoting the abandonment of FGM/C in the US and around the world; Monalisa Dugue is a Deputy Chief Counsel at the United States House of Representatives, serving the Judiciary Committee on crime, terrorism, Homeland Security and Investigation. She is seasoned in state, federal, and global legal and legislative advocacy; Djessou Kouyate is the co-founder of Vacances Sans Excision ("Summer without FGM") camp, an annual activity that reaches out to thousands of people to educate and raise awareness about FGM in the diaspora community, that girls can be initiated without mutilation; Maryum Saifee, who is a 2019 Presidential Leadership Scholar has written about her experience as a survivor of Female Genital Mutilation in her personal capacity. Prior to her fellowship, Maryum served as a U.S. diplomat in the Middle East and South Asia with postings in Cairo, Baghdad, and Lahore; Dr. Willa D. Jones, a licensed professional counselor and school psychologist in the District of Columbia has spent the last 2 plus years volunteering as the Psychological Counselor with the GWPF's Monthly Support Group Workshop for FGM survivors; Edwige Dossou-Kitti, who came to know about the practice of FGM at her mosque in New York City gave her the encouragement to start advocating for victims of FGM, child marriage, and human trafficking; Dr. Morissanda Kouyate, a Health Service Management Trainer is an expert in the fight against FGM, child marriage, and other traditional practices, affecting the health of women and children. He can be credited with helping to have February 6th declared by the United Nations as the International Day of Zero Tolerance for FGM. Those are the deserving recipients of the Global Woman Award this year.
In 2015, Global Woman P.E.A.C.E. Foundation decided to show recognition, respect and appreciation to people who dedicate their time to the campaign against FGM, and other injustices against women and girls. They felt, by showing recognition would also serve as an inspiration for individuals to become more involved in the work toward ending FGM and other injustices against women and girls. Therefore in October 2015 the organization recognized their first group of award recipients, including Martha Leslie Allen, Shelby Quast, Dr. Marci Bowers, Jaha Dukureh, F.A. Cole, Mariam Bojang, Fatoumata Kande, and others for their dedicated work. The recognition gesture became an annual culture for Global Woman P.E.A.C.E. Foundation.
Then in 2016 the organization awarded the first man, Artist Godfrey Williams-Okorodus for using his art work to advocate against FGM. In the same year, the Global Woman Awards recognized the first Student Ambassador, Amani DeShield for introducing the campaign against FGM to her Middle School in Hagerstown, Maryland in the U.S. This category of Student Ambassador was created to encourage students and young people to become involved in the campaign against FGM, while raising awareness among their peers. The second man, Virginia State Senator Richard H. Black was recognized in 2017 for his diligence in putting forth legislation to have FGM criminalized in his state. In 2018, several men, such as Dexter Dias, David Indeje and Kameel Ahmady were honored with the Global Woman Award.
The Mistress of Ceremony for the evening is the fabulous International Radio Host, Tyra (Tyra G) Garlington of Fairfax, Virginia. She has been a teacher and principal, whose belief in the ability of children to rise above their bleak surroundings helped to turn around an entire school. She has been a member of the clinical staff at the University of California, San Diego, helping tormented individuals find their way to peace. Who is better to emcee an evening of this nature but a woman who has been a volunteer-mentor and Education Pillar Chair on the Board of Leadership in Fairfax Virginia, guiding the development of the next generation of leaders?
Presenting the awards in each category are advocates, activists and people who are involved in the campaign against FGM in various ways. They are from the non-profit, private, and education sectors. In presenting the awardees, the message from the presenters will have an educational angle, in conjunction with why laws and policies are important in preventing FGM in the U.S.
A silent auction is part of the Friday evening program, with donated items from Southwest Airlines; the National Basketball Association; Women's National Basketball Association (WNBA) and other donated items from individuals. All proceeds from the silent auction will support the survivors of FGM with whom Global Woman P.E.A.C.E. Foundation works and supports.
Global Woman P.E.A.C.E. Foundation hopes you will join them in the 2-day event, starting Friday, the 18th with the Global Woman Awards, and then Saturday the 19th on the National Mall to participate in the #walk2endfgm.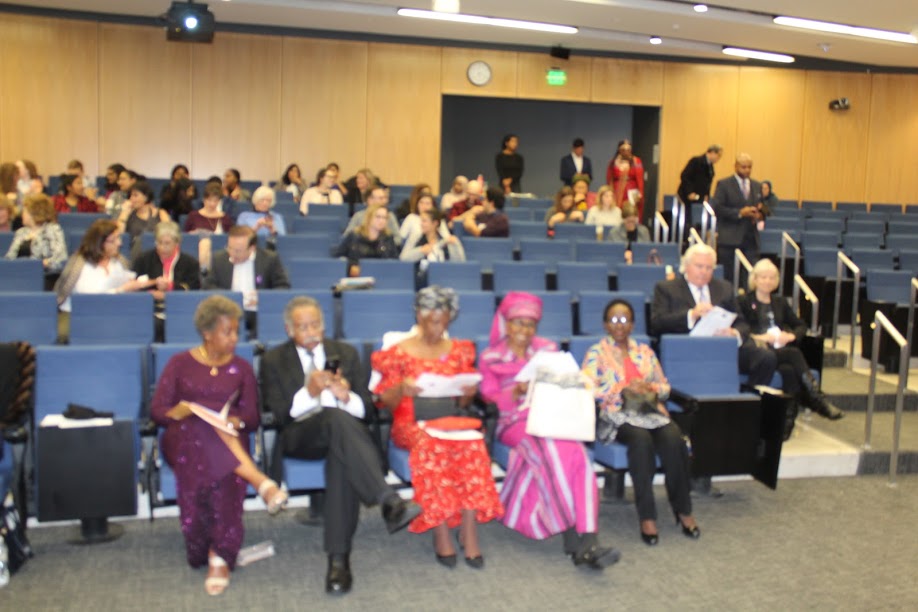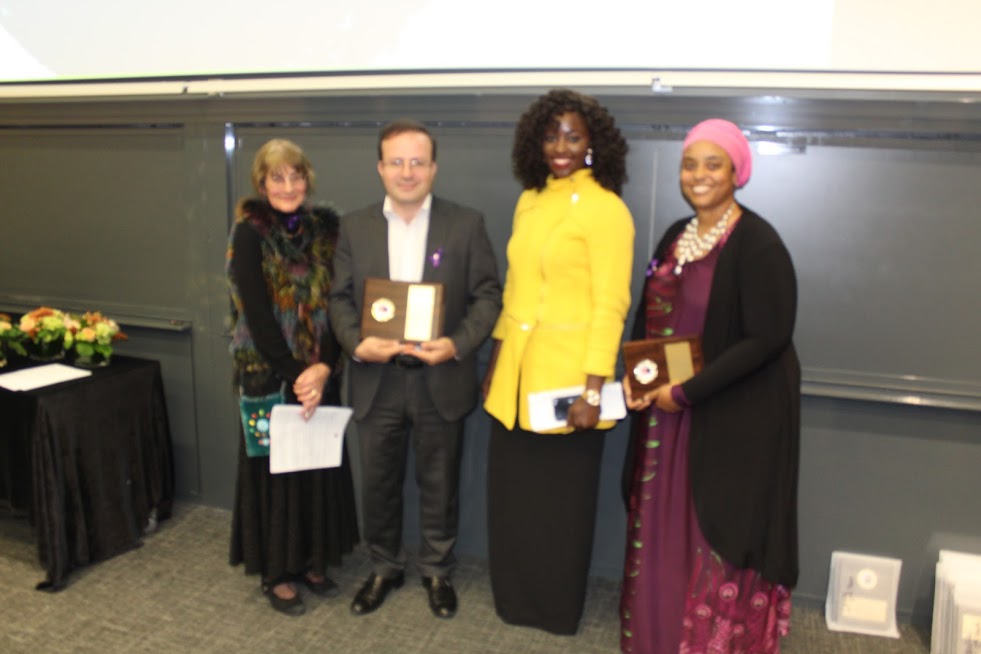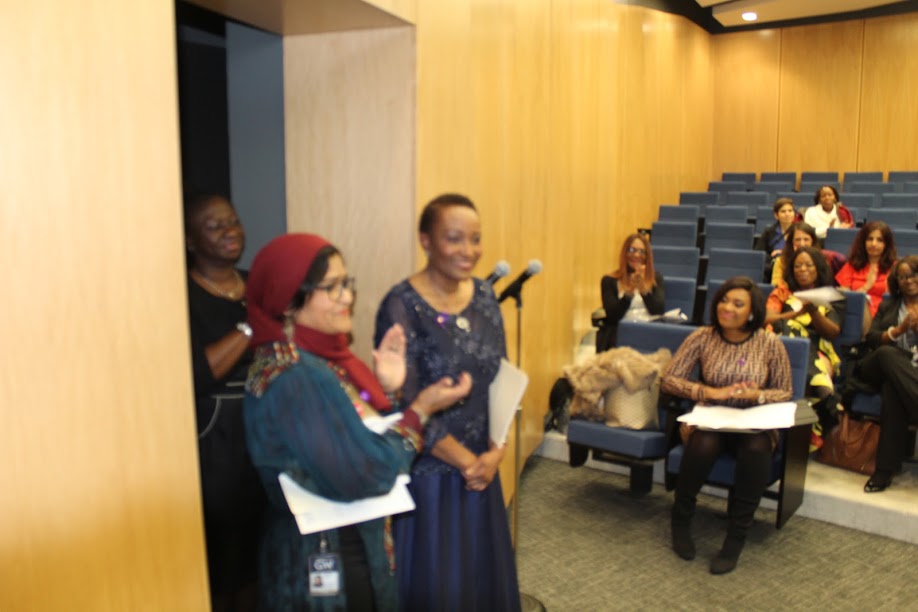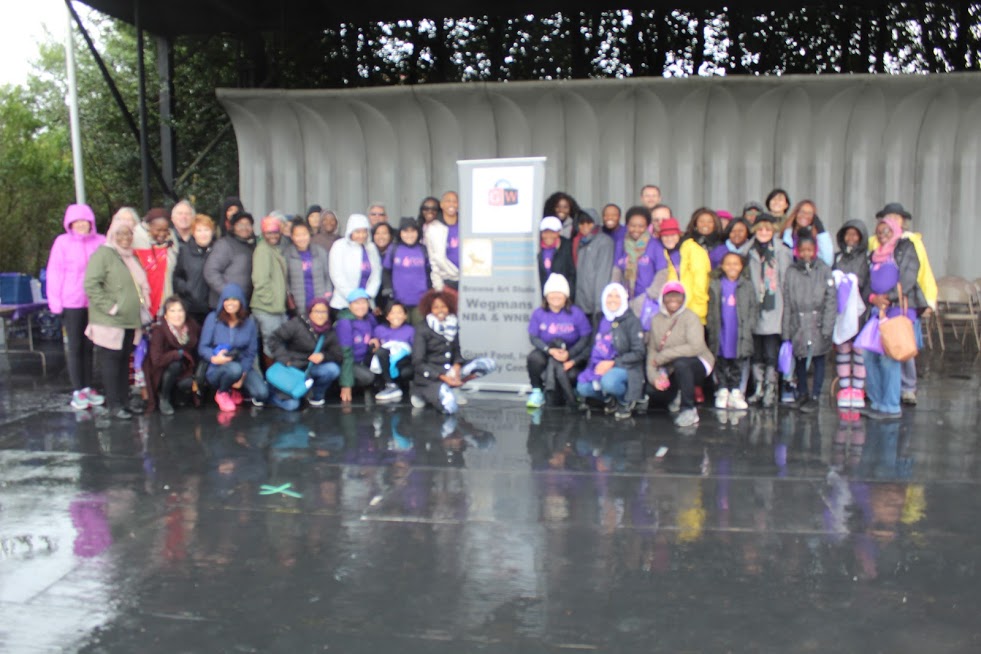 Comments and questions to info@globalwomanpeacefoundation.org or call (703) 832-2642