This past Saturday the forty-five member club of Northern Virginia Business & Professional Women (NOVA BPW) hosted the first anniversary of their founding.  Gathered at the Belmont Country Club in Ashburn, Virginia were more than a hundred women and men in a ballroom to observe the founding of the NOVA BPW Club.
The NOVA BPW Club was created by its President, Sherelle T. Carper and Vice President, Darnell C. Wise Lightbourn.  The Northern Virginia Business & Professional Women's Club was established as one of the Mid-Atlantic regional clubs of the National Association of Negro Business & Professional Women's Clubs, Inc.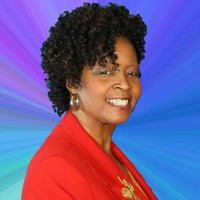 In 1935, a woman called Ollie Chinn Porter was the President of a women's club in New York City.  She invited other local clubs to form a national club of business and professional women.  Some wonder why they only invited women of color to join their clubs.  Back in 1935 such clubs were segregated and Caucasian women as well as Black women were members of segregated clubs.  The initial founders of that first national club were Emma Odessa Young, Ollie Chinn Porter and Effie Diton, all of New York City.  Bertha Perry Rhodes, Josephine Keene and Adelaide Flemming of Philadelphia, Pennsylvania also were part of the new national club.  Pearl Flippen of Atlantic City, New Jersey joined the group of women, and became one of the founders of that club.  Those seven women continued to hold meetings for a year, and in July of 1936 they held their first convention in Atlantic City, New Jersey, with the election of Ollie Chinn Porter as the first national President.  Their objective was to attract high caliber women to establish other clubs within their communities.  The purpose of such clubs was to protect their interests and to encourage and develop business and professional opportunities women of color.
In July of 2017, sponsored by the International District Governor, Dr. Beryl Dorsett and the Past National President, Jacquelyn Gates Shipe, the National Club presented Angela Peabody of Global Woman P.E.A.C.E. Foundation with their Global Health Services Award for her service to eradicate female genital mutilation (FGM).  The award was presented at their 81st National Convention in Fort Worth, Texas.  Dr. Dorsett, Jacquelyn Gates Shipe and Sherelle Carper took a keen interest in the campaign to end female genital mutilation, not only in the United States but around the world.  Carper has been a supporter and fundraiser for the Walk To End FGM since the first year in 2014, and she and the Club have continued their support of the Walk To End FGM.  In 2016 Carper and her team were one of the top three teams that raised the most for the Walk To End FGM.
Until a year ago, there was not an affiliate club in Northern Virginia; however the Maryland club had a number of Northern Virginians in their membership.  Sherelle Carper, the President of NOVA BPW club said, "I had always wanted to start a Northern Virginia club, and I finally got the opportunity."  The club started with approximately twenty-five women, and within a year their membership grew to forty-five members from various parts of Northern Virginia in the City of Alexandria, in Fairfax, Arlington, Loudoun and Prince William Counties.  Global Woman Newsletter asked Sherelle Carper how she felt about her club's accomplishment in the past year. She said, "The women back in 1935 would be very proud today that we were able to start a club in Northern Virginia.  They would be proud to see us standing on the shoulders of such heroines." Carper, who is a Centreville, Virginia resident has been a member of the national club and Maryland club for more than two decades, but she followed her dream and started the club in Northern Virginia.  She started as a junior member and remained with the Club until she was old enough to become an adult chartered member.
The Keynote Speaker of the day this past Saturday was the Chair of the Loudoun County Board of Supervisors, Phyllis Randall.  She urged the audience to set an example for others coming after them to follow.  She said, if you acquire all the accomplishments in the world, and you do not inspire at least one person that comes after you, you would not have really accomplished anything.
In Carper's welcome message to her guests at the Founders' Day observance, she said, "As we carve out an entire month during the year, it is our honor to reflect on our ancestors who paved the way for African American women to be where we are today."  She continued, "Let us not forget the three brilliant African American women in the film, Hidden Figures, where Katherine Johnson, Dorothy Vaughn and Mary Jackson served as the brains behind NASA's key operations.  It makes you wonder how many other stories about our women have been hidden."  Carper said she believes that God uses ordinary people to do extraordinary things, according to his will.
The NOVA BPW Club honors women in the U.S. Military for their service to their country.  They also give out scholarships to secondary school graduates who maintain a high grade point average, to encourage more young women to obtain university level education and beyond.
Last year, spearheaded by Club Member Janet Ford, the Club donated a large number of sanitary napkins to FGM survivor advocate, F.A. Cole's project.  The napkins were distributed to girls in Sierra Leone who cannot afford to purchase them.  Those girls in Sierra Leone are unable to attend school during their menstrual cycles, simply because of the lack of sanitary napkins.  When Janet Ford and Sherelle Carper learned of the state the girls in Sierra Leone live and survive, they readily took on the project of collecting sanitary napkins for them.  The women of the NOVA BPW club as well as their National Club are sensitive to the needs of women and girls.
This club exemplifies what happens when a group of determined women get together and work toward a common goal.  Sherelle Carper proves that having a dream is not enough, but following that dream is how one accomplishes success.  She and her forty-four members are indeed realizing their goals.  Just as Ollie Chinn Porter and her co-founders followed their dream eighty-three years ago, so have Sherelle Carper and her co-founders followed their own dream.  The Northern Virginia Business and Professional Women's Club might only be a year old, but eighty-three years from now, another woman could very well be applauded for following in the footsteps of Ms. Carper and her members.
Comments and questions to info@globalwomanpeacefoundation.org or call (703) 818-3787