By Christopher Gunness
The following story was originally published by The BBC "Why Factor", and permission was granted by the author, Christopher Gunness to Global Woman Newsletter for republication.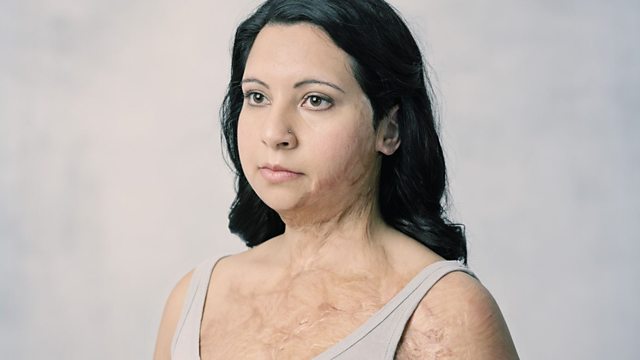 Physical scars can be sources of shame or badges of honor: acquired accidentally or a cry for help. How should we read them, and what do they tell us about ourselves and our place in the world? We explore the practice of scarification, intentional body modification which has been practiced for millennia, where scars denote status within tribal communities and are worn with pride. Brent Kerehona tells us about the type of scarification he has: Ta Moko.
We meet stuntman Andreas Petrides, who has been Obi-Wan Kenobi's stunt double. He also wears his scars with pride, but for different reasons: they are trophies of his profession. For millions, scars can be sources of embarrassment. We examine the constructs of beauty that might underpin those feelings. We speak to Hemani Modasia, who suffered scarring from burns to 35% of her body when she was a child, and who wishes, ultimately, she never had them. Scars can also be interpreted as a cry for help, transversing the space between the physical and the deeply emotional. Japanese photographer Kosuke Okahara tells us about his project which captured the scars of Japanese women who suffered from self-harm across a period of 6 years.
Former Vogue editor Jackie Dixon tells us the fashion industry is now embracing scars – they are part of the zeitgeist. We spoke to Jackie at a photoshoot in central London, where she was photographing a model for a book she is producing that celebrates scars. The program also hears from Professor Parashkev Nachev, a neurologist at University College London, and Nichola Rumsey, founder of the Centre for Appearance Research at the University of the West of England. Parashkev tells us the creation of scars is not fully captured by science, suggesting they are both deeply mysterious and profoundly human. Nichola places scars in a social context, and points out they often render us outliers which, for many people, is challenging and uncomfortable.
Comments and questions to info@globalwomanpeacefoundation.org or call (703) 832-2642