The annual Walk To End FGM is only 95 days away as of today. Global Woman P.E.A.C.E. Foundation (GWPF) launched the registration site for its sixth annual Walk to End FGM scheduled for Saturday, October 19th on the Washington National Mall in January of this year. Registration was opened more than six months ago. You are invited to visit the website at https://www.globalwomanpeacefoundation.org, click on the pink button that says, "Register To Walk" and click on your choice to register as a walker, a volunteer, a sponsor of a walker or a sponsor of the event. Here are ways you can get involved:
Get Involved and Participate
Form a team and invite others to join your team and help raise funds
Join a team that is already formed
Register as an individual participant
Register as a virtual participant and help raise funds (if you are unable to attend)
Sponsor a team or an individual participant or sponsor the event
Be a Partner Organization with Global Woman P.E.A.C.E. Foundation in the Walk to End FGM
Register as a volunteer
Six years ago, the "Walk To End FGM" was born on the National Mall in Washington, D.C. The organization has continued the tradition in the autumn of every year since that first event 6 years ago. Now Global Woman P.E.A.C.E. Foundation finds itself in preparation for the 6th Walk To End FGM, and this one is projected with great prospects. This October 19th, the organization will be joined by several of its like-minded partner organizations on the National Mall in Washington, D.C. to make their voices heard that the practice of FGM has no place in, not only the U.S. but the world. This year, the award ceremony will be held on the evening of October 18th, the Friday prior to the day of walk day, as it too has become a tradition.
Have You Registered to Walk Yet?
Global Woman P.E.A.C.E. Foundation is encouraging the walk participants to form teams and join in the fundraising efforts to support the restorative surgeries and counseling for FGM survivors, as well as their other programs surrounding the healing and prevention process required in pre and post-FGM years. As in previous years, the three teams that raise the highest amounts will be presented with first, second and third prizes. Participants are encouraged to invite family and friends to support and join their teams. Each year it becomes more competitive. The prizes this year will be donated by one of the sponsors of the 2-day event. A new addition this year will be items to raffle off prior to the day and on walk day. In addition to the raffle items, there will be giveaway signature prizes to the first 10 people to register on the site at https://www.globalwomanpeacefoundation.org, and click on the pink button, "Register To Walk". This year's speakers for the 19th of October will be announced as early as August, so keep visiting the "Speakers Page" on the registration site.
Are You In Need of Overnight Accommodations for the Two-day Event?
The Planning Committee has negotiated a special rate and a block of rooms for overnight accommodations at the Marriott Tysons Corner Hotel at 8028 Leesburg Pike, Tysons Corner, Virginia 22182. Tysons Corner is located in the County of Fairfax in Northern Virginia. The deadline to obtain the special negotiated rate is September 20, 2019. To make your reservation, please call Marriott Reservations at 1(800) 228-9290 or (703) 734-3200 on or before Friday, September 20, 2019, (the "Cutoff Date") to make your sleeping room reservations. Please identify yourself as part of the Global Woman P.E. A.C. E. Foundation group.
Would You Like to Volunteer for the Event?
The Planning Committee is still in search of volunteers. Volunteers are needed for both days, Friday October 18th and Saturday October 19th. If you volunteer for both or either day, you will get your registration fee waived. To volunteer, contact Laura Prawius at lauraprawius@gmail.com or the planning committee at info@globalwomanpeacefoundation.org or call 703-832-2642. If you send an email put the word "Volunteer" in the subject line. You may also visit the registration site at https://www.globalwomanpeacefoundation.org and register as a volunteer.
As the time progresses, the planning committee will send out weekly updates on weather forecasts, attire and other advisories up to the morning of Walk Day.  Global Woman P.E.A.C.E. Foundation looks forward to seeing you on Friday, October 18th and Saturday, October 19th!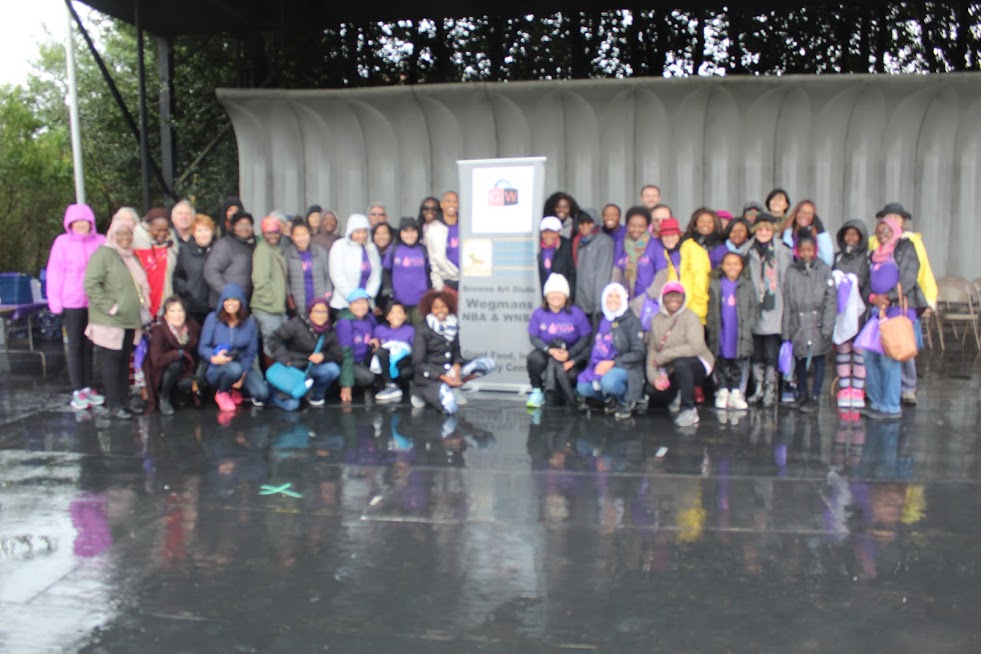 Comments and questions to info@globalwomanpeacefoundation.org or call (703) 832-2642