The Executive Committee, the Board of Directors, the Advisory Board, the Nomination Committee, Volunteers, Event Planners, and partners of Global Woman P.E.A.C.E. Foundation (GWPF) send their profound appreciation to all of their sponsors, donors, supporters, speakers, awardees, and virtual walkers for helping to make the 2020 virtual Global Woman Awards and the virtual Walk To End FGM a great success last month.  GWPF hosted their 2-day virtual event, with the activities commencing with their Global Woman Awards ceremony Friday afternoon on October 16th in a live Zoom broadcast.  The event was in collaboration with their partner, George Washington University, SheFFA Foundation of New York, and One Thousand Voices.
Both the Global Woman Awards and the Walk To End FGM were held virtually through live stream broadcast.  The Global Woman Awards was emceed by Tyra Garlington, an international talk show host.  Executive Director Angela Peabody shared the history of GWPF, and some of their successes in the last 10 years of their existence.  The Keynote Address was delivered by Lyric Thompson, the Senior Director of Policy and Advocacy at the International Center for Research on Women (ICRW).  Also speaking that afternoon was Maryum Saifee, a women's rights activist and former Diplomat.  Entertainment for the afternoon was provided by U.S. Jazz Musician, Benjamin Jackson Caesar, and American Singer, Songwriter and Musician, Antoinette "Butterscotch" Clinton.  GWPF recognized and honored 10 people that Friday afternoon, including a high school student from Virginia, Marin Hoang for the "Student Ambassador Award".
Watch the recording from October 16, 2020: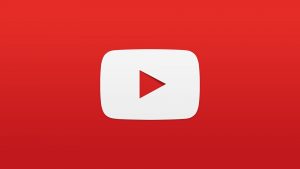 Emceed by Linord Moudou, another international talk show host, the pre-walk program on Saturday began with a video from GWPF's partner, One Thousand Voices, followed by entertainment from Florida's musician, Royce Lovett.  The Keynote Speaker of the morning was Former State Representative of Maine, Heather Sirocki.  Lovett serenaded the virtual audience with another of his mixture of R&B and Hip Hop music, to end the pre-walk program.  GWPF is asking for photographs from those who walked on Saturday, October 17th and captured photos.  Those photos, with your permission will be posted to GWPF's Social Media pages, to remember the first virtual Walk To End FGM.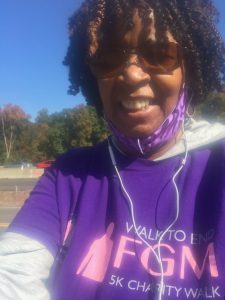 Watch the recording from October 17, 2020: