The Tuesday after Thanksgiving is traditionally known as the day of giving.  There are even opportunities from businesses for shoppers to make generous donations to their charities of choice.  When shoppers make their payments today, whether transactions are online or in person, they can ask that a percentage of their sales be donated to a chosen charity.  #GivingTuesday is special, especially to nonprofit organizations.  #GivingTuesday is the day when charities, families, businesses, community centers, and students around the world come together for one common purpose.  They celebrate giving and generosity.  If you are wondering what the origin of #GivingTuesday is and how it all began.  In 1874, a cultural center in New York City, 92nd Y started bringing people together around the values of service and giving back.  Six years ago, the same cultural center created #GivingTuesday.  The day is intended to connect diverse groups of individuals, communities and organizations in the spirit of giving.  #GivingTuesday is a global movement, which unites countries around the world by sharing their capacity to care for and empower one another.
See how you can make a difference for us this giving season under Amazon Smile Donations and Krispy Kreme Digital Dozens.

Amazon Smile Donations
Many shoppers prefer to skip the madness of the stores and shop online.  If you are one of such shoppers, and there are items you select from Amazon, please go to Amazon Smile & donate to Global Woman P.E.A.C.E. Foundation:  As you make your purchases from Amazon.com, please do so by supporting us at: https://smile.amazon.com/ch/42-1690778 and Amazon will donate to Global Woman P.E.A.C.E. Foundation.  #StartWithaSmile at https://smile.amazon.com/ch/42-1690778 and Amazon will donate to a percentage of what you spend to Global Woman P.E.A.C.E. Foundation, when you select Global Woman P.E.A.C.E. Foundation as your favorite charity.

Krispy Kreme Digital Dozens
GWPF is pleased to announce the Digital Dozens fundraiser with Krispy Kreme.  Our new Digital Dozens is a contactless and convenient way for GWPF to raise funds for our programs. We virtually offer you, our supporters Original Glazed Krispy Kreme dozens, and distribute redemption codes to you, via email. Digital Dozens are a fast and convenient way to put Original Glazed Doughnuts virtually in the hands of your supporters.  We collect the donations from you, and we distribute the Digital Dozens by email with a personalized note.  Then you, our supporters redeem an Original Glazed Dozen the next time you visit a shop or the drive-thru.  Ask us about our new Digital Dozens at info@globalwomanpeacefoundation.org and put in the subject line, "Digital Dozens" or call us at 703.832.2642, or look for us on Social Media to learn more about our Digital Dozens!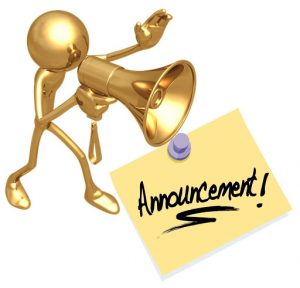 Special Announcements:  Meetings 
GWPF convenes this Saturday, December 5th – Our Board of Directors will conclude the 2020 year on Saturday, December 5th at 11:00am in a Zoom meeting.
Support Group – Our support group will meet for the first time in 2021 on Saturday, January 16, 2021