With only 36 days to the Walk To End FGM (#walk2endfgm), we urge you to register at your earliest convenience. Register at https://www.globalwomanpeacefoundation.org, click on "Register to Walk", and be a part of a memorable event of its 6th year. Join us on Friday evening, October 18th when we collaborate with the Milken Institute of George Washington University in collectively "Honoring the Lawmakers". Since January this year, 6 U.S. states have criminalized FGM, so we will give recognition to the lawmakers. In addition, Dr. Morissanda Kouyate of Inter-African Committee will lead our Panel Discussion with a Keynote Speech, a silent auction sponsored by the Washington Wizards and Southwest Airlines, and the honor of our 9 Awardees. Then on Saturday, October 19th, Pennsylvania Representative, Thomas Murt will deliver the Keynote Address on the National Washington Mall, prior to our 5K Walk. This is going to be a memorable weekend. Please join us.
When: 2-day event – Friday, October 18th & Saturday, October 19, 2019.
Friday Itinerary: Red Carpet arrival at 6:00pm; Global Woman Awards, Panel Discussion, Honoring the Lawmakers, and Silent Auction.
Saturday Itinerary: Assemble at 11:00am; pre-walk program at 12:00noon; 5K Walk starts at 1:30pm.
Friday's Forecast: High 62 Low 45 degrees, mostly sunny.
Saturday's Forecast: High 66 Low 55 degrees, mostly sunny.
Friday Evening Emcee: Tyra Garlington, International Talk Show Host
Saturday Afternoon Emcees: Amie Jallah & Karen McDonnell
Special Saturday Prizes to: Teams that raise the 3 highest amounts
Friday Location: Milken Institute for Public Health at George Washington University, 950 New Hampshire Ave., NW, Washington, D.C. 20052 (2 blocks from Foggy Bottom Metro Station)
Saturday Location: National Sylvan Theater, Washington Memorial Drive, SW (Corner of 15th & Jefferson Streets, SW) Washington, D.C. 20024 (2 blocks from Smithsonian Metro Station)
Ways to Participate
Form a team and invite others to join your team and help raise funds
Join a team that is already formed
Register as an individual participant
Register as a virtual participant and help raise funds (if you are unable to attend)
Sponsor a team or an individual participant or sponsor the event
Be a Partner Organization with Global Woman P.E.A.C.E. Foundation in the Walk to End FGM
Register as a volunteer
Volunteers are needed – To volunteer, contact us at info@globalwomanpeacefoundation.org or call 703-832-2642. Register at www.globalwomanpeacefoundation.org and Walk To End FGM.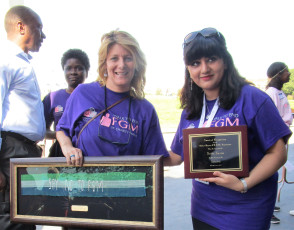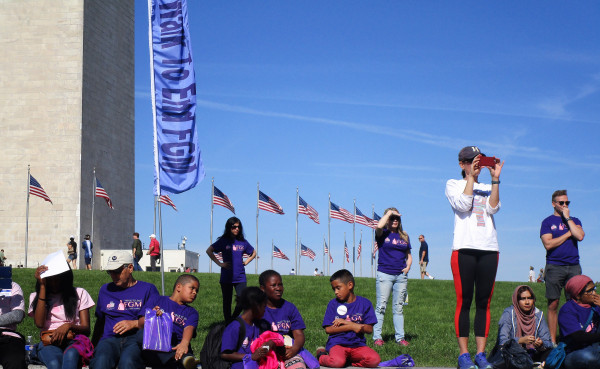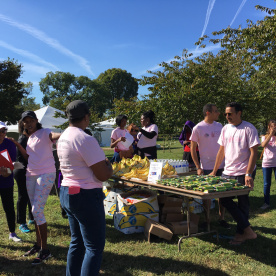 Don't Miss Out on the Fun!!!
********We are reminding you to register if you have not done so********

The proceeds raised from the Walk To End FGM are used to support the restorative surgeries of survivors of FGM, including group and one-on-one counseling.
Global Woman P.E.A.C.E. Foundation is a registered 501c3 non-profit organization with the U.S. Internal Revenue Service. As such, your donations and registration fees are tax deductible to the maximum extent required by law.